Boon Juster
or The Reason for Everything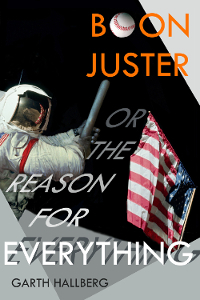 When does a conspiracy theory become a social protest?





When it calls into question America's greatest triumph—whether we really had the resourcefulness, vision, and courage to send a man to the moon fifty years ago.





If we had it back then, how did our country get in the mess we're in today? If we didn't have it, that just might be the reason for everything.

"...Mordant, Stendhal-like literary approach. An urbane think-piece of a novel on alleged moon-landing—and baseball and business and marriage—lies, not to be mistaken for a sci-fi thriller."


—Kirkus Reviews




Read More!
The Eleventh Grieve
or How a Weird-Weather Profiteer Learned to Love An Inconvenient Truth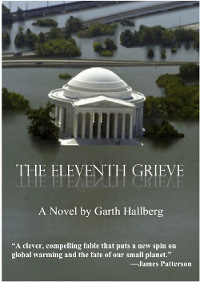 Set in the near-future, the story of a climate-change denier whose gradual acceptance of the scientific truth also brings him romantic happiness—with a little help from a beautiful, high-tech fairy godmother who employs some very unusual means of persuasion.

"Garth Hallberg has written a clever, compelling fable that puts a new spin on global warming and the fate of our small planet."

—James Patterson
Read More!