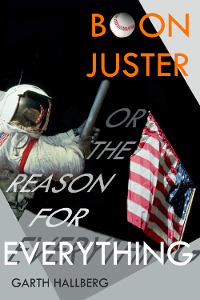 When does a conspiracy theory become a social protest?

When it calls into question America's greatest triumph—whether we really had the resourcefulness, vision, and courage to send a man to the moon fifty years ago.

If we had it back then, how did our country get in the mess we're in today? If we didn't have it, that just might be the reason for everything.

"...Mordant, Stendhal-like literary approach. An urbane think-piece of a novel on alleged moon-landing—and baseball and business and marriage—lies, not to be mistaken for a sci-fi thriller." —Kirkus Reviews
Read More!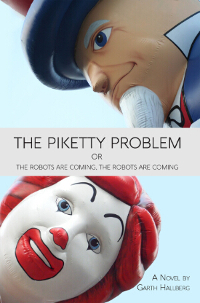 Politics and the famous French economist Thomas Piketty are causing trouble—bigly—in the raucous 2016 presidential campaign. Suzanne Dealy is furious with her Trump-supporter husband, whose solution to "the minimum wage problem" in his 26 McDonald's franchises is to replace his inconvenient workers with McRobots. She retaliates by beginning an affair with a fellow Piketty devotee, and together with his idealistic daughter and her Brooklyn artist boyfriend, they launch "the Piketty Brigade" to fight against income inequality and sabotage her husband's dream.
"A cogent breakdown and sendup of modern political discourse...Entertaining antics and Hallberg's snappy prose make for a very engaging read." — Kirkus Reviews