Au Revoir, Paris...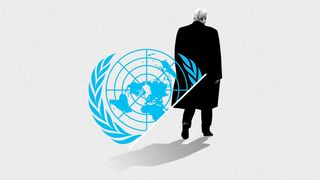 November 7, 2019
It was easy to miss with the growing uproar over impeachment, but last Monday was a sad day for our nation and our planet. The Trump administration kept a campaign promise by formally notifying the United Nations that the United States would withdraw from the Paris agreement on climate change. In that accord, the US agreed to cut heat-trapping gases 26% below 2005 levels by 2025.
The withdrawal will not officially take effect until a year from now, but that is irrelevant. No further action will be taken to reduce emissions, and the stable genius in the White House will undoubtedly attempt to take actions to increase them, such as continuing to challenge California's right to set stricter tailpipe standards for automobiles.
Secretary of State Pompeo issued a statement saying that the agreement would be an "unfair economic burden imposed on American workers, businesses and taxpayers." He made no mention of the existential burdens the withdrawal will impose on every country and every person on the globe, especially those not yet born.
Former Vice President and climate crusader Al Gore countered with, "No one person or party can stop our momentum to solve the climate crisis, but those who try will be remembered for their complacency, complicity, and mendacity in attempting to sacrifice the planet for their greed."
Gore also noted that a new president would be able to reverse the decision in 30 days or less. "This decision is ultimately in the hands of the voters," he said.
Sounds like marching orders to me.